Clarity & Wisdom
~ Most of the time, we are looking at one another through the lenses of our own history. Anyone who becomes deeply important to us, is by that very fact, replaying a crucial role from our past. In fact, this is how people become important to us.

~ How many of our choices in life and relationships are tied to our own past, how much of what we call home is an archeological site.

~ The goal is to break the hold our ancient history has over us. Our challenge is to keep what is useful and to confront the ways it maybe limiting our ability to reimagine ourselves and our relationships.


From the book: "When the Past Is Present"
~ David Richo
"A Native American wisdom story tells of an old Cherokee who is teaching his grandson about life.
"A fight is going on inside me," he said to the boy. "It is a terrible fight and it is between two wolves. One is evil - he is anger, envy, sorrow, regret, greed, arrogance, self-pity, guilt, resentment, inferiority, lies, false pride, superiority, and ego. The other is good - he is joy, peace, love, hope, serenity, humility, kindness, benevolence, empathy, truth, compassion, and faith. The same fight is going on inside you - and inside every other person, too" The grandson thought about it for a minute and then asked his grandfather, "Which wolf will win?" The old Cherokee simply replied, "The one you feed."
From the book: "Self-Compassion"
~ Kristin Neff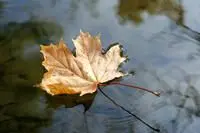 If you or someone you know would benefit from therapy with Deborah Lakeman, Please don't hesitate to call 818-980-8870 .