About Me
I am a licensed Marriage and Family Therapist specializing in individual, couples, family therapy and Art Therapy, maintaining a private practice in Burbank, California.
With 20 years of experience as a Marriage and Family Therapist, and Art Therapists, and a graduate of the Phillips Graduate University, my Masters Thesis explores, Early Childhood Recollections. I specialize in Humanistic and Family Systems, with a holistic approach. I am currently serving as a private practitioner working with a broad spectrum of clients. Among my areas of expertise are family issues, depression, anxiety, self-esteem/personal growth and creative solutions.

My mission is to champion others to grow personally, professionally, creatively, emotionally and spiritually by using, compassion, a unique perspective, and my belief in others inherent goodness, integrity and enormous potential.
I am an interactive, solution-focused therapist. My therapeutic approach provides support and practical feedback to help clients effectively address personal life challenges. I integrate complementary methodologies and techniques to offer a personalized approach tailored to each client. With compassion and understanding, I work with each individual and couple to help them build on their strengths and attain the personal growth they are committed to accomplishing. If you or someone you know would benefit from therapy in the Burbank, North Hollywood CA area, please feel free to call me at 818-980-8870 .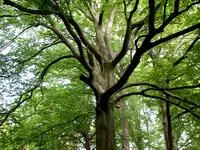 Education: (BA) Sociology/Social Welfare (California State University, Northridge)

(MA) Clinical Psychology (Phillips Graduate University)

License: Marriage and Family Therapist (LMFT)

Certifications: Mari Mandala Assessment

Awards: National Philanthropy award for service to the Center for Individual and Family Counseling of North Hollywood (CIFC)
Additional Training: Art Therapy (Phillips Graduate University)
Professional Memberships: California Association of Marriage and Family Therapists (CAMFT)
Southern California Art Therapy Association (SoCalATA)
American Art Therapy Association (AATA)
American Psychological Association (APA)